Mission
We are a community which aims to develop skills, competencies and values in our students so as to enable them to better serve the 21st century society.
We will achieve our mission by:
Working together as a community to improve our teaching methodologies and pedagogies
Developing our students' cognitive and affective domains through our Science curriculum
Our Team
Head of Department – Mr Yu Yang Ming Ernest
Subject Head / Science (Acting) - Ms Khairunissa Bte Yahya
School Staff Developer - Ms Eileen Lee Poh Ping 
Head Of Department / Character and Citizenship Education (CCE) – Mrs Tan-Yeo Su Lynn Jaime
Head of Department / Information and Communication Technology (ICT) - Mr Aaron Cheng Chi En
Senior Teacher (Biology) – Mr Azman Bin Hussin
Teacher – Ms Chew Kit Har
Teacher -  Mr Chia Yong Koon
Teacher – Ms Chua Yingying Joyce 
Teacher – Mr Eric Loh Tian Hon
Teacher – Ms Ho Hwee Bin
Teacher – Mr Js Sasikumar
Teacher – Mr Lim Kim Huat
Teacher - Ms Ong Qiulin
Teacher – Mrs Tan-Sin Li Huang
Teacher – Mr Wong De Wei Shawn
Laboratory Technician – Ms Lee Boy San
Laboratory Technician – Mdm Roslne Binte Karsani
Laboratory Technician – Mr Thomas Ang Juay Theng
Instructional Programme
Our Curriculum Feature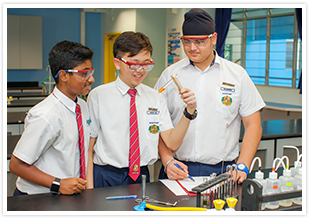 We have tiered our science programmes to give our students an EDGE when they complete their secondary education with us.
Secondary 1: Engage
Making the learning of Science an authentic and


interesting

experience



Secondary

2: Develop
Developing their scientific knowledge and skills

Secondary 3: Grow
Gaining deeper understanding in the various disciplines of science

Secondary 4/5: Excel
Achieving mastery in the learning of Science
Our Curriculum Framework
Science Department's Instructional Programme is driven by Inquiry-Based Science Department's direction is driven by Inquiry-Based Learning Approach and guided by SOLO Taxonomy of Learning Outcomes and 5 E's model of inquiry.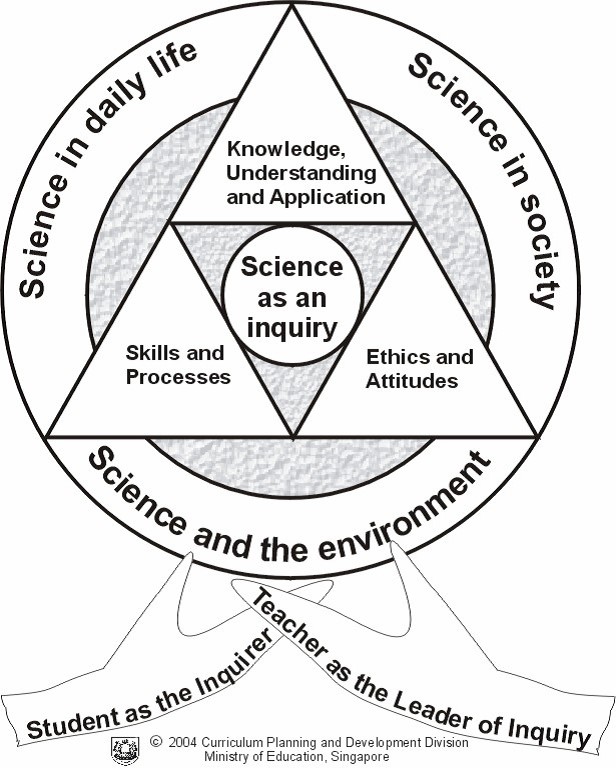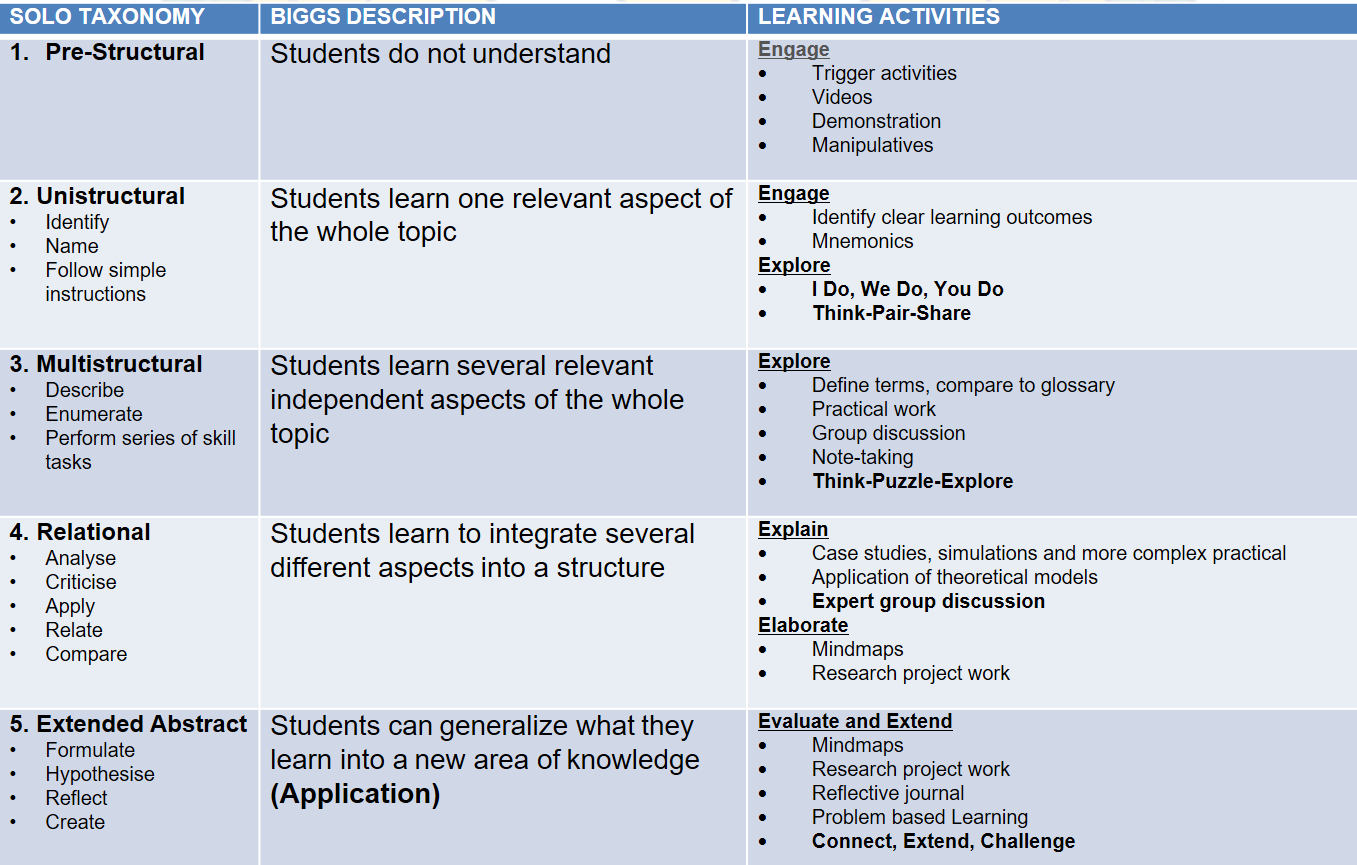 Food and Consumer Education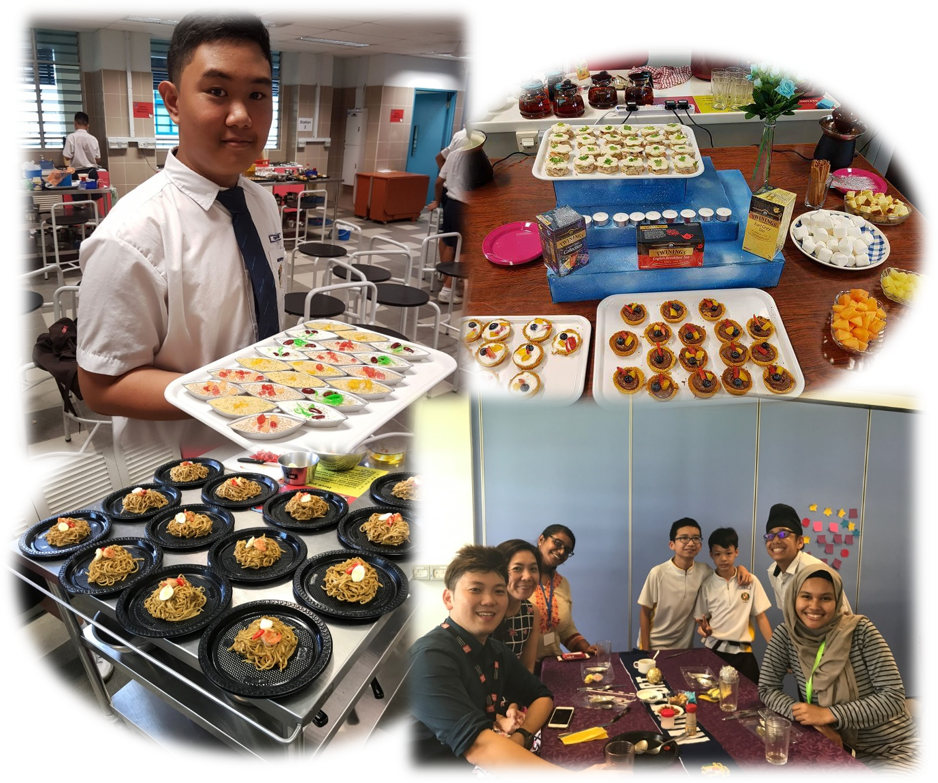 Our Curriculum Objectives
Making informed food choices regarding a healthy diet

Understanding the scientific principles underlying food preparation, processing and safety

Demonstrate good organisational and time management skills in planning for an investigation or a task

Apply food preparation techniques and use different cooking methods in preparing dishes/meals for different situations

Communicate ideas effectively

Working effectively in a team setting
Our Curriculum Feature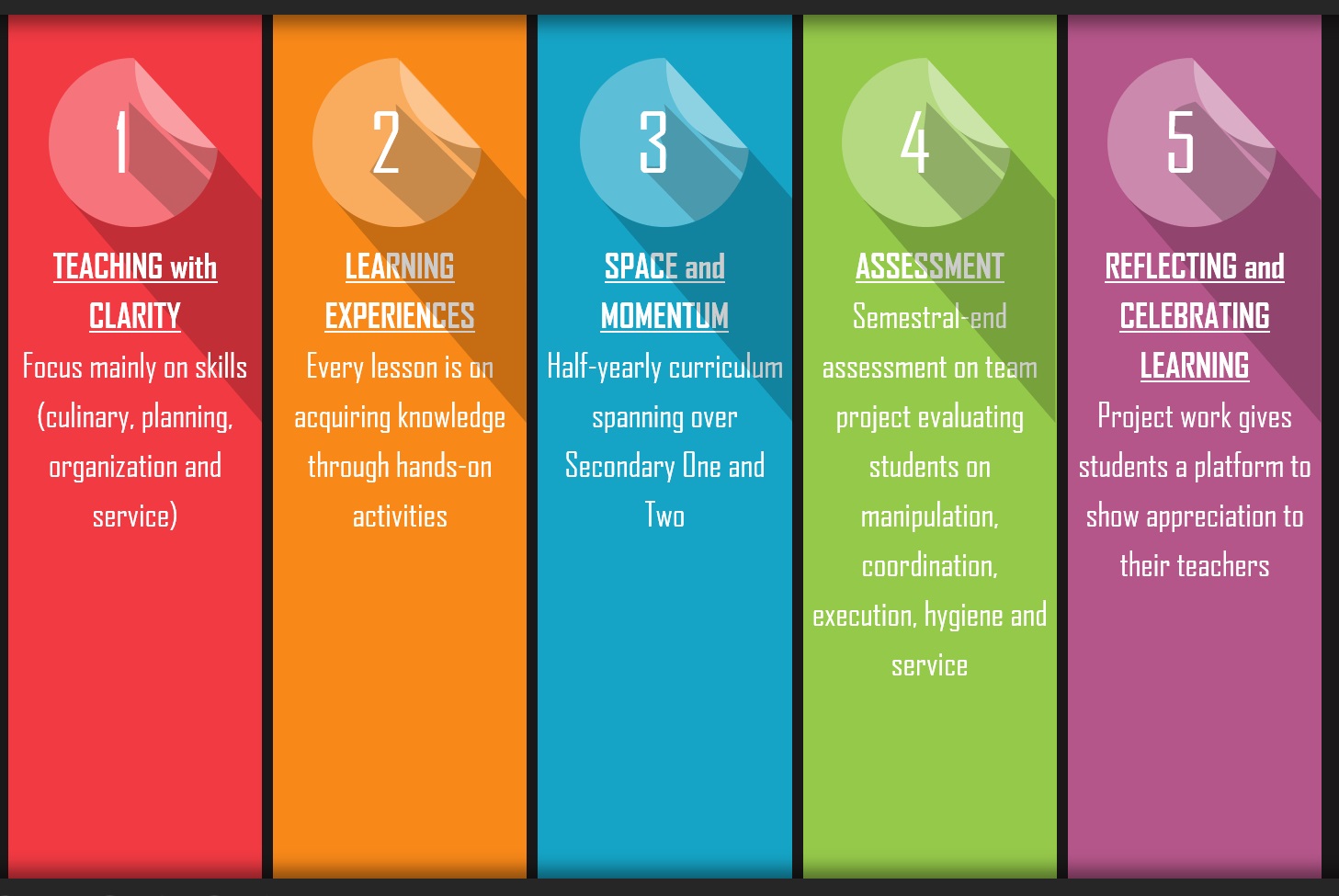 Culinary Skills
In the course of Secondary One and Two, our students will be able to acquire the following skills:
Identifying herbs and spices
Cutting techniques
Cooking methods – frying, grilling, baking, steaming, baking, searing
Food carving techniques
Garnishing and plating
Hygiene in food handling
Conducting sensory evaluation